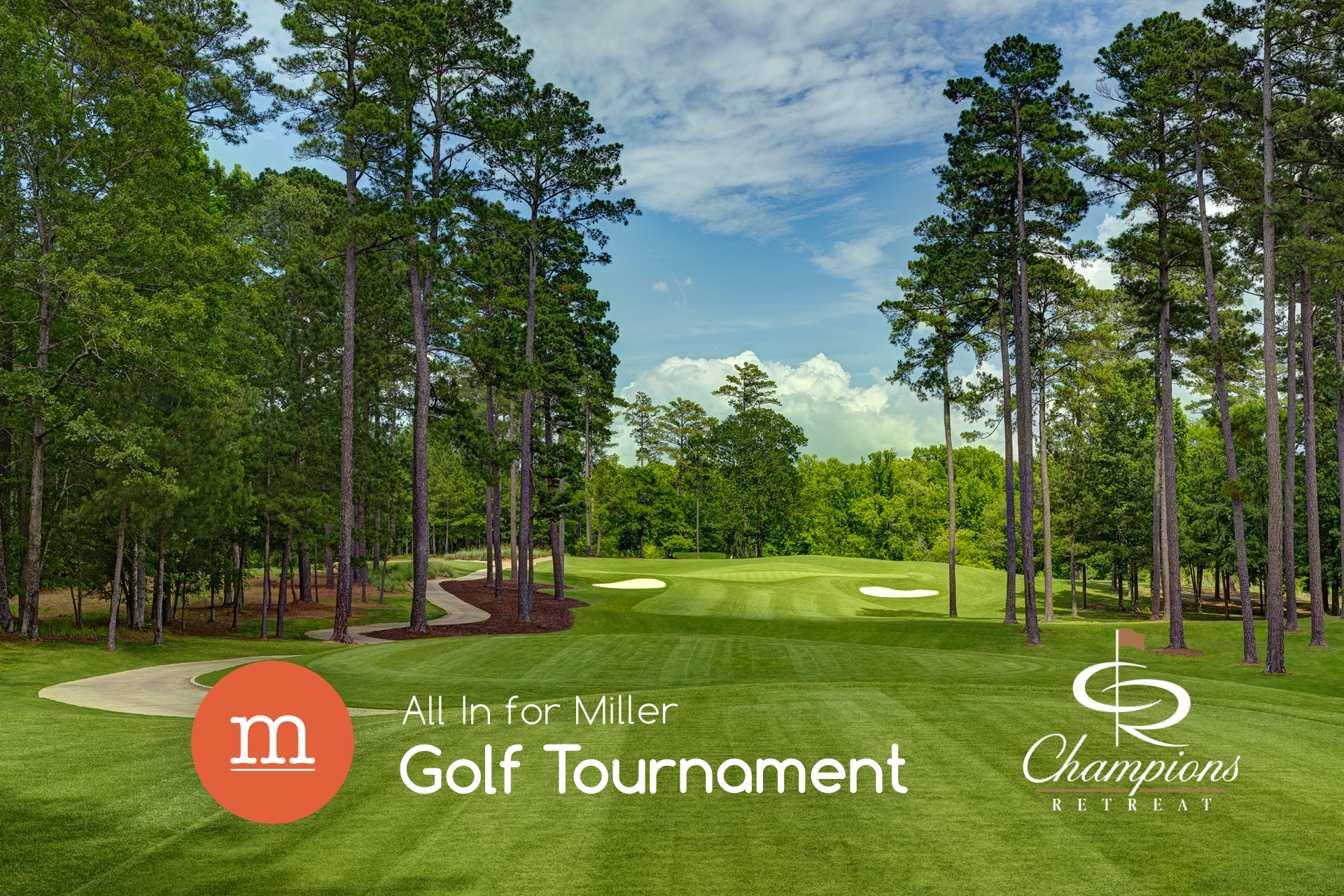 All In for Miller Golf Tournament
The Inaugural All In for Miller Golf Tournament is a fundraiser to support the patients and families impacted by Pediatric Cancer. This will help the foundation provide funding to families that are in need of financial assistance due to the heavy burdens of bills from treatments, hospital stays, and insurance coverage gaps. Champions Retreat is a private course in our community that is beautifully built and is designed for the avid golfer.
Information
$1500 per team of 4 players. This fee will cover 18 holes, golf carts for all team members, caddy and caddy gratuity, a box lunch, and drinks for the team.
Sponsorship Opportunities
Sponsor a hole for $250